Dear Pizza Lovers
Dear Pizza Lovers
pizza is continually in the top favorite food's category
---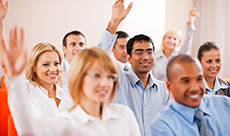 A weekend night? Pizza. Sports
night? Pizza. Every waking thought? Pizza.



In the United States, pizza is continually
in the top favorite food's category. Commercially prepared pizzas are the most
common form, but also extremely high in refined carbs, fats, sodium, and
calories. Processed meats are always a factor if you're a pepperoni, supreme,
or meat lover. High intakes of these meats have been linked to obesity and can
increase the risk of adverse health conditions, namely heart disease. Now enough
with the saddening truth about our beloved Pizza. There is a quick and easy
solution that comes to mind so that you can have your (pizza) and eat it too!
The answer is online grocery shopping and home delivery. Many services use
sustainable, responsibly sources, quality ingredients, and expertly curated
meats and produce. Dependent on the service of choice, generally, each food
item will show you tips from customers who have ordered the item before or
offer a review so you can be sure you are getting quality ingredients from a
quality source. You also end up saving
money on the high cost of demand for a commercial pizza, their delivery cost
and tip combined add up as well. Another argument is
that healthier means faster! Since you already have the fresh ingredients from
online grocery shopping/delivery, all you need is prep time (5 minutes) and
baking time (14 minutes) rather than waiting "45 minutes to an hour." Also, the newest healthy pizza trend
is a cauliflower crust, which some say is even better! In all honesty I'm sure
its an acquired taste, but once it's acquired you should be on the new health
kick. The crust is thinner, which is one helpful tip for a healthier pizza
habit. There are 182 calories and 34.82 carbs in one piece of regular pizza
crust (the whole crust is 1092 calories with 209.23 carbs), versus the
cauliflower crust which contains 82 calories and 2.82 carbs (the whole crust is
503 calories and 16.9 carbs.) Also, try swapping out the processed meats for nutritious
veggies and then your pizza is wholesome and healthy. A Margarita Pizza has the
least amount of ingredients, so we can start there. Besides, can you ever
really go wrong with a Margarita Pizza no matter what form it comes in? Recipe
creation below:





Healthy
Margarita Pizza

Base:

·

Cauliflower pizza crust:
2
c. Cauliflower,
1 c. Mozzarella Cheese,
1 Egg (Makes two crusts)
OR you can buy frozen premade crust and get it delivered to
you. A few grocers that offer this are, Wegmans, Walmart & Aldi

Cook 7 minutes at 400
degrees

·
Coat with 3 Tbsp. sauce of
choice, and drizzle with olive oil)




Toppings:

·

4-5 basil leaves torn into
pieces

·
2 ¾ oz. fresh mozzarella
cheese

·

Sprinkle some grated
parmesan cheese if you are feeling adventurous

·
Cook for another 7 minutes





Try it out! Worst case scenario is that you end up eating
healthy!