Bring Back Family Dinners
Bring Back Family Dinners
You can still have a sit-down family dinner
---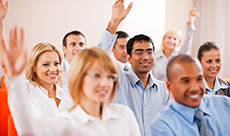 Millennials have a tendency to relinquish traditions that cut into their technology infused lifestyles. They
have a reputation of being impatient about, well, pretty much everything, considering they don't
discriminate. Unfortunately, this has cut into the old-time cherished tradition of a sit-down family
dinner. The family framework of unity is extremely important in todays world. There are plenty of
antiquated traditions that deserve to be eradicated, but uninterrupted family time is not one of them. A
big reason behind the slow decline of the tradition is that making a nice dinner is difficult with the way
society is today with approximately 61.1% of families being dual income. There is no longer a designated
stay-at-home parent situation. With both parents working, it's not easy to come home after work, get
settled, de-stress from the day, and begin another full endeavor making a nice meal for multiple people,
and this of course multiplies in difficulty for the single parent. Fortunately, that obsession millennials
have with technology can be justified at times, such as e-commerce initiating online shopping platforms
us to enjoy online grocery shopping, and now delivery! We are living in a world where online grocery
shopping makes our lives so much easier. It not only saves us time that would be spent shopping in store
so that we can spend more of it with our family, but it allows you to order your meal right to your door.
Now all you have to do is set the table, and you're good to go. You don't have to worry about impatient
Millennials not wanting to wait around for dinner to be cooked, and you can guarantee at least a little
bit of family togetherness. In this day in age, a little is better than nothing! If you have lost sight of the
tradition, you can reintroduce family dinners back into your life thanks to online grocery shopping and
delivery.