Summer is Here
Summer is Here
Weather is Finally Nice
---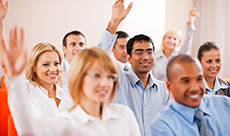 It's finally happening. The ground is dry, and the roads are
clear. The flowers are blooming, and the sun is peeking out from behind the
clouds that seem to have entered the sky months ago never got the memo from us
down here on earth to kindly leave. We can start filling our schedules with all
the activities we have been waiting for since snowfall began eight months ago.
Boating trips, vacations, road trips and festivals. With so many things to plan
and so little time, who has the time to spare to make multiple trips to the
grocery store per week, and then cook dinner every night. Not to mention if
your summer is going as planned, you are probably out on the town with friends
and family most night of the week and not even home to cook dinner by the time
the food is still good. Your best bet would be to start looking into online
grocery shopping and delivery. A lot of these services provide you with
ready-made gourmet meals you just pop in the microwave for a few minutes and
dinner is served. Since the plastic containers they come in are microwavable,
you can simply heat up, eat, and throw away, no cleanup necessary. Having this
kind of convenience in your life can allow you to fill your summer with
everything you desire and more.