Hello Fresh
Hello Fresh
Hello Fresh shopping
---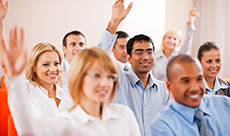 Yesterday my fiancé and I tried online grocery shopping and delivery for the first time. We chose Hello
Fresh because of the initial discount for first timers. We ordered one chicken dinner, one salmon dinner,
and one beef dinner just to start us off. I wanted to try the chicken dinner for our first experience, since
you can't really go wrong with chicken. Except this was no ordinary chicken dinner. This was a crispy
parmesan chicken with garlic herb couscous and roasted carrots. We actually had plans that night to
meet friends out, and I wasn't aware we had this meal to prep. I figured we would have to push back our
plans since chicken would take at least a half hour plus the other sides. I looked at the cooking
instructions provided, and it said the entire meal would be done in fifteen minutes! They provided a
step by step instructions sheet, and prep only took a few minutes. The entire meal took only 20 minutes.
It was the most delicious meal and from start to finish took less than half an hour. We will forever be
Hello Fresh customers.