All Dressed Up and Nothing to Eat
All Dressed Up and Nothing to Eat
---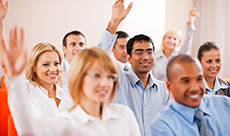 Can you recall a time when you were all dressed up, out on the town, and went through the entire night
without anything to eat? We have all experienced this at one time or another, whether you are a very
social person, have an active professional life, or plan for that one singular black-tie event per year.
There are the volunteer social functions, The Gala's, a friend's birthday celebration, and maybe even the
occasional lavish ball. And then there are the unfortunate mandatory functions, whether it's your
significant other's Christmas Party, a work dinner, or a networking event. All of these are events where
you already know you are not going to be eating. Not. One. Thing. It could be because you spent weeks
attempting a juice cleanse or at the gym so you can stun in your form fitting dress, or slim-fit suit. On the
other hand, it could simply be that it is quite difficult to network, have conversations with friends, or
impress your boss with food in your mouth. And then there is the hesitant party guest just staring at the
decadent food stations but not making their move because, "No one else is eating." The point is, after
the energy spent socializing without sustenance, you need to be prepared, since you definitely didn't
have time to think ahead before the event (fashionably late is still in style thankfully.) The fix is quite
simple. Online grocery shopping and delivery. Here's what you do:
1) Pull up the online grocer of your choice on your phone (since you are on the go)
2) Add either individual items to cook yourself, or a fresh premade dinner to your cart (option two
ideally, for this scenario)
3) Calculate what time you should arrive back home based on the time the event ends plus travel
4) Plug in the delivery hour that will coincide with your arrival
5) Eat and enjoy!
While it may seem silly after reading this article that this isn't something you do regularly, feel comfort
in knowing you are not alone. Online grocery shopping and delivery is still fairly new to the game, and it
takes practice to think of this as an easily accessible option. We have spent our whole lives driving to the
store, lugging around a cart with one rickety wheel, impulse shopping (overspending), waiting in line for
what feels like hours, driving back home, and walking inside with double your body weight in grocery
bags on your arms. As delightful as that all sounds, we should really be kinder to ourselves and use the
services available in today's modern world to uncomplicate our lives and focus on shopping smarter.